Difference between lamination and Encapsulation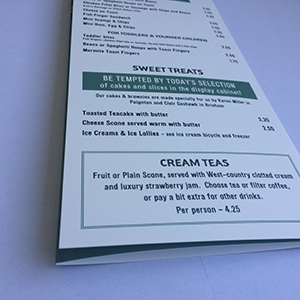 To help you not to get confused about Lamination and Encapsulation, we tried to explain the difference below:
Lamination
With Lamination a matt or gloss film is applied to enhance and protect the printed piece. Lamination strengthen the surface. Most Restaurant Table menus and Business cards are matt laminated. Good thing about lamination is that it is hardly noticeable yet it protect the paper from getting wet and dirty.
Encapsulation
Most people wrongly say Lamination when they actually mean encapsulation. Encapsulation leaves a transparent plastic border around the sheet. This is more robust than lamination but not ideal for business cards and some menus.
Order laminated print
Order Encapsulated print
Order plastic print